Yvonne Whiteley
Managing Director
Yvonne has been running her own businesses since 1984 and has been involved with RED since its creation in 1990, acquiring full ownership in April 2000.  Between 1986 and 2005 she provided mentoring services as a "Business Angel" but gave up her other business pursuits in 2005 to focus exclusively on RED Scientific. Passionate about Art, Yvonne collects 18th & 19th Century seascapes, original prints, vintage photography and modern sculpture.
Eric Scargill
Commercial Director
Eric is the Commercial Director at RED Scientific, having been with the company since 2001. He is a Member of the Institute of Engineering and Technology (MIET), is a Chartered Quality Professional (MCQI) and an ISO 9001 & ISO 27001 Lead Auditor. He is married, a keen Harlequins Rugby supporter and likes to cycle and walk to keep fit.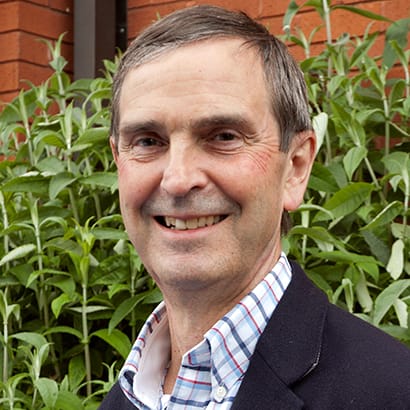 Richard Ley
Director, Programmes
Richard joined RED Scientific in 2011 as Programme Director and has over 35 years' experience in the Defence Sector, split between the MoD and Industry.  He has worked extensively in the C4ISR domain and Defence Research up to Board Level.  He is married with two grown-up daughters and enjoys gardening, travelling and playing tennis.
Steve Coulson
Director, Operational Research
Stephen is RED's Operational Research Director. He has developed techniques to support counter-terror and counter-insurgency operations at strategic and operational levels, including human terrain mapping, social-media measures of effect and network research. Stephen is active in mathematical research into intelligence and maintains extensive links with academia.
Stephen Takel
Technical Director
Steve joined RED Scientific in 2015 as Technical Director and has over 25 years' experience in the defence industry, split equally between sensor-related technology generation and technology exploitation.  He loves the challenges involved with solving clients' problems and enjoys spending his spare time with his family, distance running and doing DIY.
Darren White
Head of Projects
Darren joined RED Scientific in 2013 and is the Head of Project Management. He has over 20 years' experience as a project, programme and business manager in the defence industry, having previously worked in a variety of aerospace research and consultancy areas at QinetiQ. Outside work he is a Scout Leader for the 8th Alton Scout Group, often appears on the stage with a local amateur dramatic group and enjoys tinkering with his classic car – a TR6.
Robert Bristow
Strategic Consultant
Robert joined RED Scientific in 2016 with 30 years' technical consultancy experience in the Aerospace, Defence and Security market.  He has led a 150 strong business and brings particular expertise in company strategy and major business capture.  Married with two children at university, Robert is also a keen squash player.